Egypt's Most Comprehensive Premium Furniture Collection
The Decorama furniture range includes all types of wooden furniture and much more. In addition to Bedrooms, Dinning Rooms, & Living Rooms, the Decorama collection even includes Consoles, Doors, Wall Cladding, and a variety of Décor pieces. So rest assured your furniture needs are all under one roof.
Widest Variety
of Styles & Types
of Furniture
We are proud to be able to
offer our customers with all their
furniture & interior decoration
needs, basically if it's made
of wood, then we have you covered.
At Decorama, we believe that
all styles of design have their
own beauty, and we do not
discriminate. This is why whether
your style of choice is modern,
classical, or even oriental you'll
find the Decorama collection
satisfying to your appetite.
Quality Starts With The Natural Wood
Premium wood means beautiful grains, perfect color, stability, and durability.
We do not rely on wood importers, so instead we personally select all our woods and veneers from the source to ensure the quality is maximized. Now that the wood is at our factory, we begin with treating the wood at our in house kiln dryers to fine tune the stability of the wood and make sure your furniture lasts for ever.

We produce our own natural wood block board panels in order to control the material quality and achieve the best levels of rigidity & stability. As a result, you can be assured your furniture is made of high quality natural wood panels, that have a solid structure and superior durability.
It also means you can disassemble and re-assemble your furniture multiple times without worry.
Craftsmanship & Technology
We take our heritage of generations of craftsmen to heart. 250 of the best craftsmen, wood carvers,
finishers, and re-touchers express their passion for woodworking everyday to bring you the finest pieces of furniture.
Together with our commitment to Incorporate modern technology, we ensure that each unique piece is consistent and has enhanced properties for an everlasting build quality.
The Final Touch of Quality
Finishing is often overlooked, but we take it very seriously as the quality
of the finish is what showcases the brilliance and beauty of the wood.
With this in mind we incorporate the highest quality of finishing material that are
customized for our special standards by our German and Italian suppliers.
In addition, our specialized spraying closed booths ensure
the perfect application.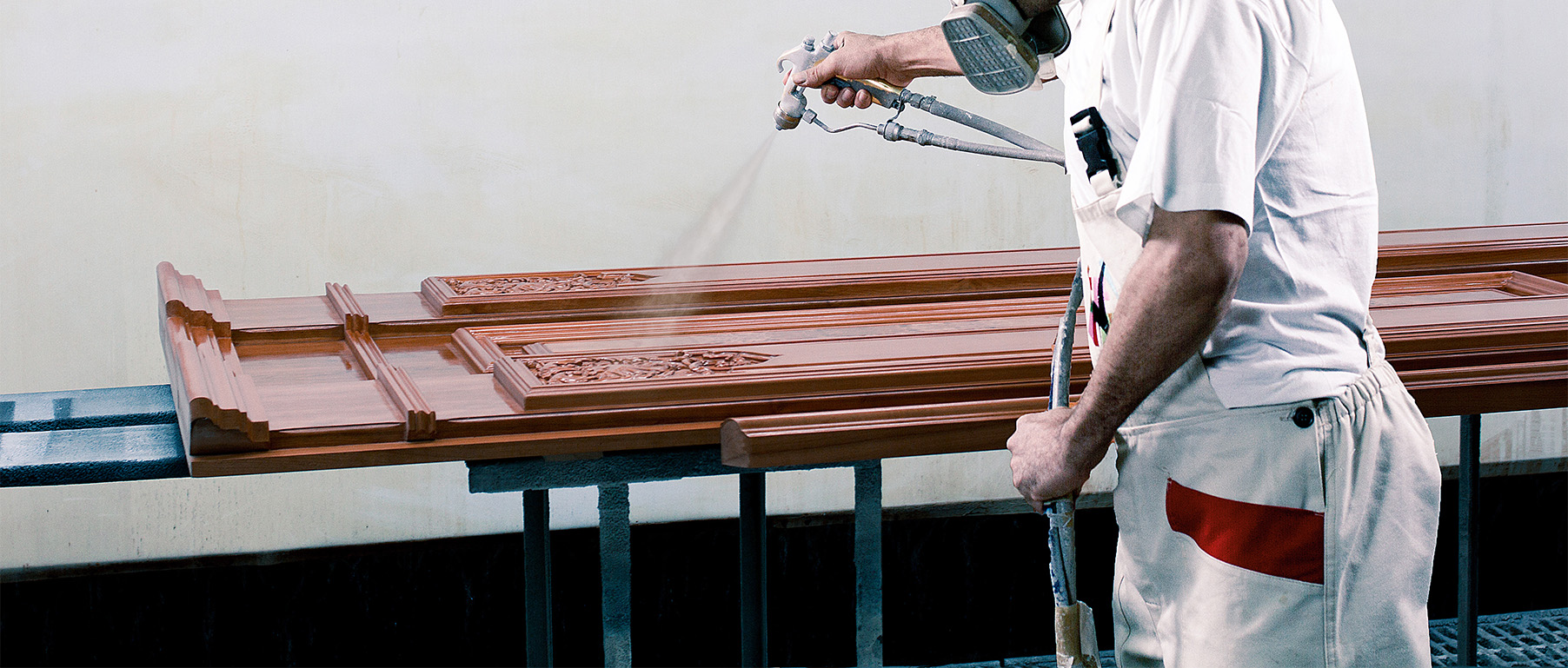 Smart Lighting
& Durable Functionality
High quality and unique lighting and hardware ensure a flawless interaction
with your furniture. From hinges and drawers to sliding doors and flap doors, every fitting is carefully
designed and selected to guarantee long lasting durability and experience.
Decorama furniture can be built to order, so we can start with a blank piece of paper and work with you to personalize your Decorama furniture to perfectly match your space and style. After finalizing the dimensions and design elements, we move on to imagine the colors and wood types. The result is a completely unique adaptation born from your imagination.
See all of Decorama's quality furniture designs and filter through your favorite selections
Natural Wood Parquet Flooring
Harness the beauty of natural wood beneath your feet with Decorama's world renowned quality parquet floors


Decorama kitchens are a dedication to efficient design, quality natural material, durable fittings, premium finishes, and all round feel good atmosphere.
Our team is eager to hear from you. Follow the link for more information about how to get in touch with Decorama