First Nile Boat - An Interior Experience to Match the View
The Four Seasons First Nile Boat is docked on the banks of the river Nile opposite the Four Seasons Hotel Hotel Cairo. The Boat offers a luxury dining experience with a variety of restaurants, lounge, and event spaces.
From the early stages of this project it was clear that achieving this unique concept will require innovative design and production solutions.
The Xodo restaurant was designed to give a lively and colorful feel. The herringbone floor pattern needed to incorporate a random array of colors. So instead of color staining the individual tiles, we proposed to go for an even more unique approach. The individual tiles were made of different wood species such as Oak, Walnut, Cherry, Wenge, and Maple. Each type of wood presenting a different natural color and a unique wood grain. The seemingly random effect was actually very methodical, where each tile's position on the layout was identified on the plans and installed accordingly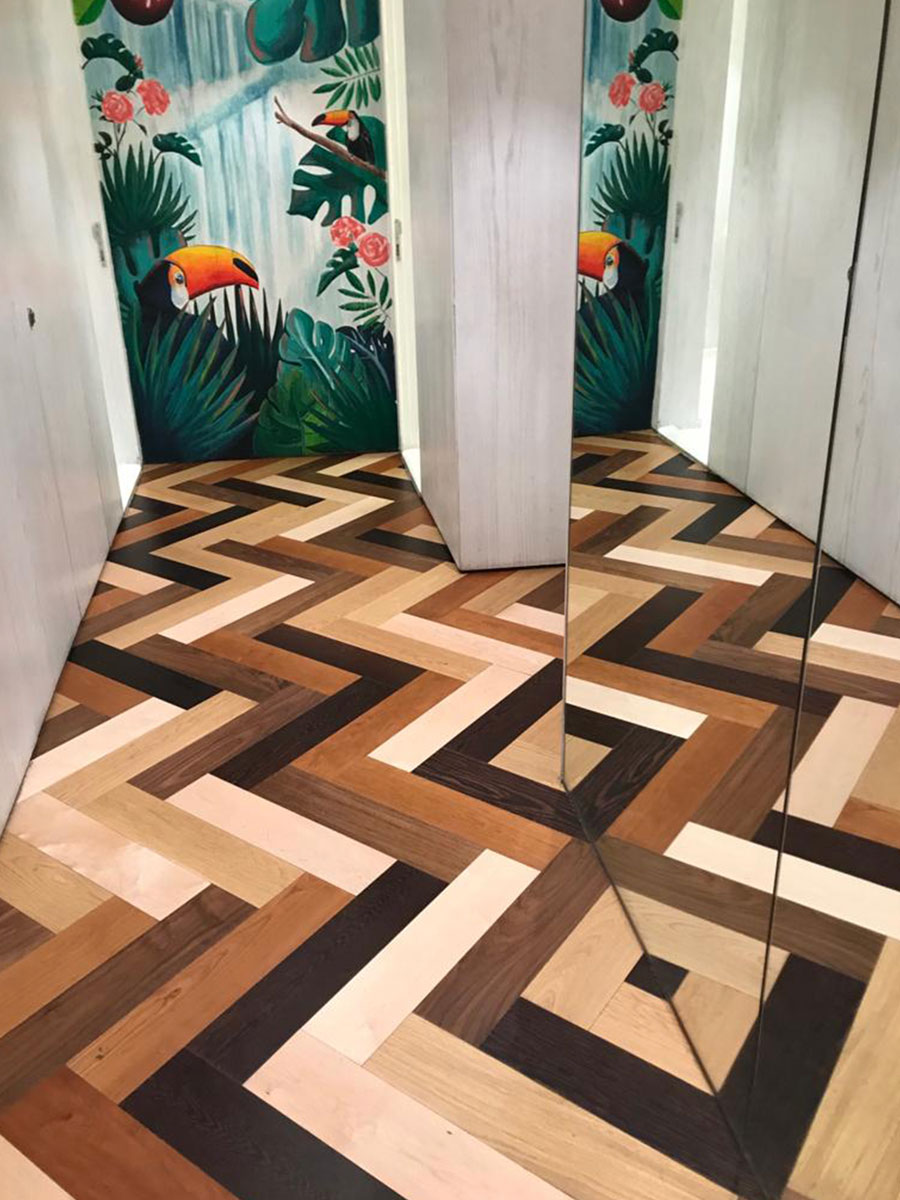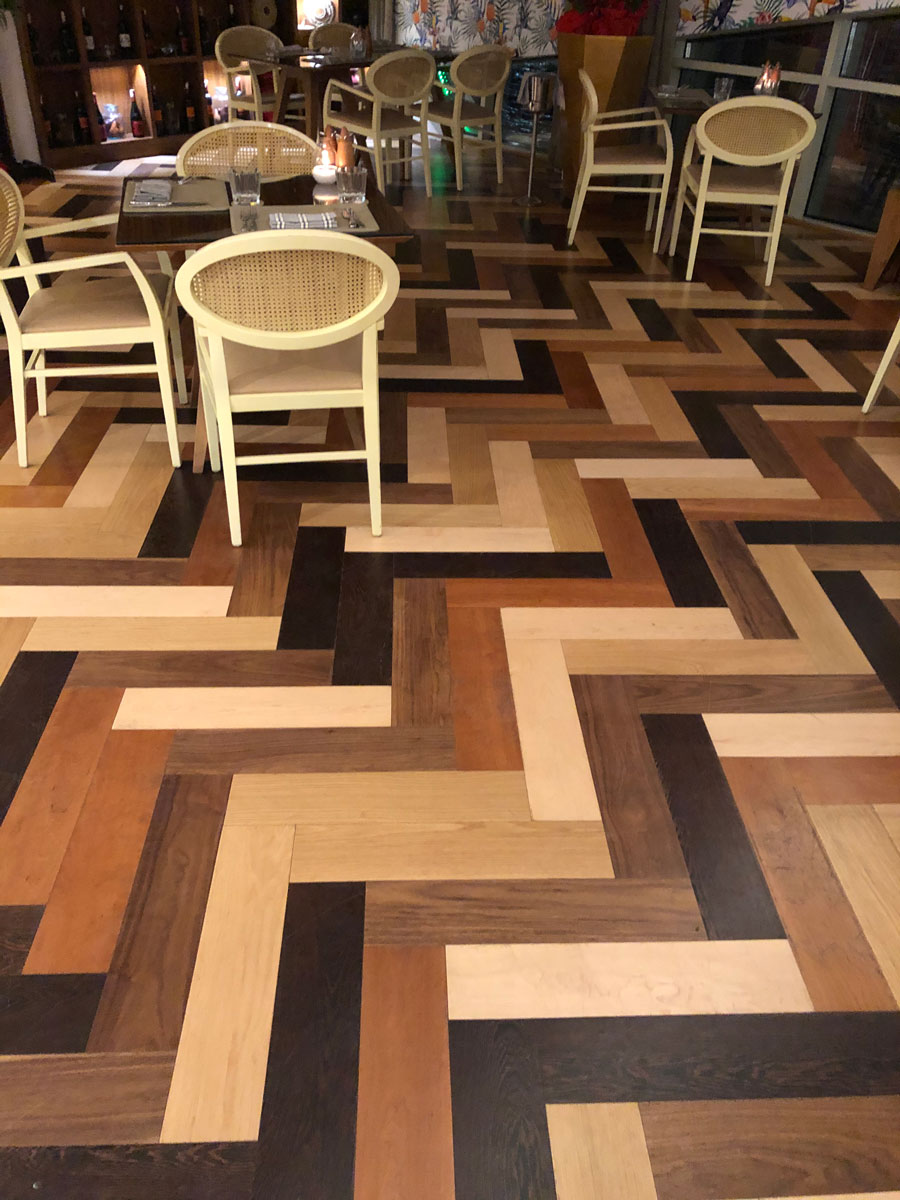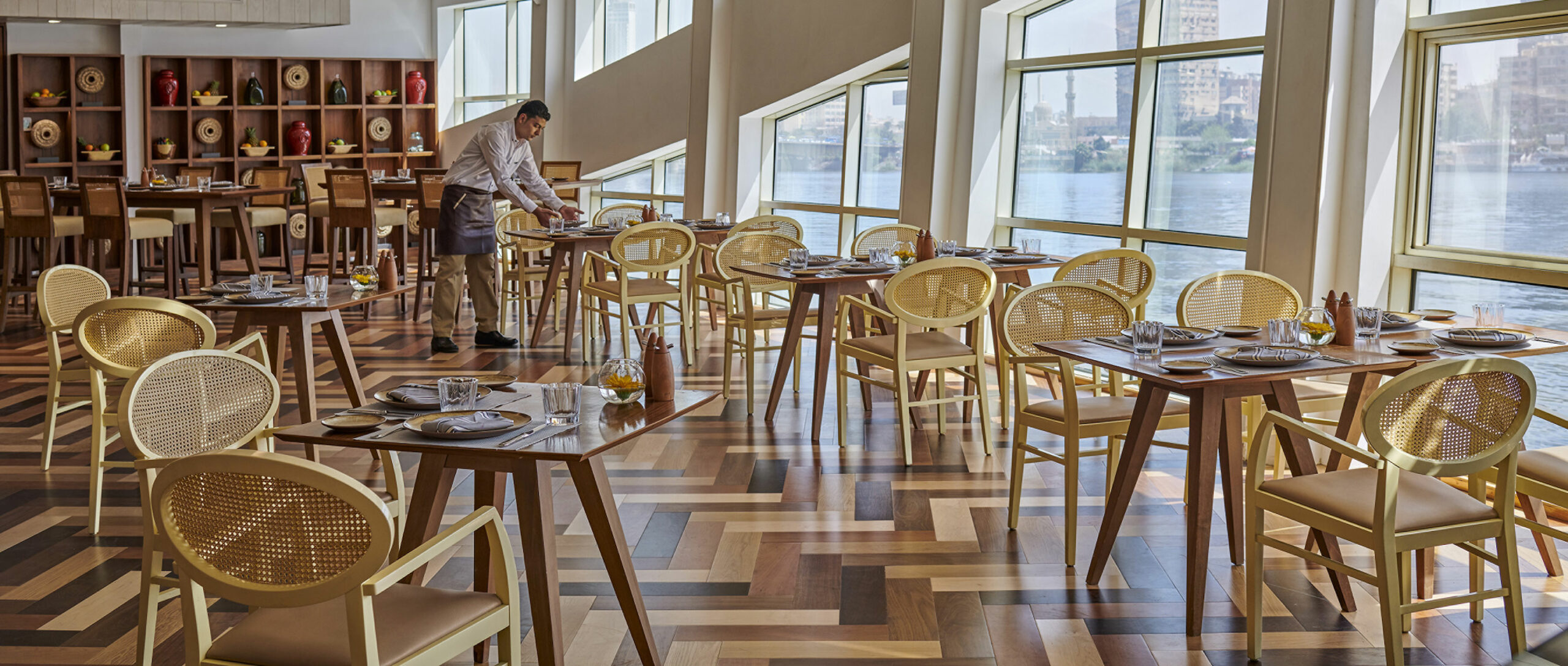 Another beautiful, glamorous, and highly technical areas of the boat is the Nairu and Nairu Lounge flooring, which consists of an awe inspiring natural Teak wood boards interlacing sparkling marble stone mirroring the diamond ceiling design. The stone was cut with CNC laser machines to precisely fit inside the intricately fitted wood boards, where a 1mm shift in position would have been catastrophic, luckily the Decorama team of designers, technicians, and installers were up to the task.
---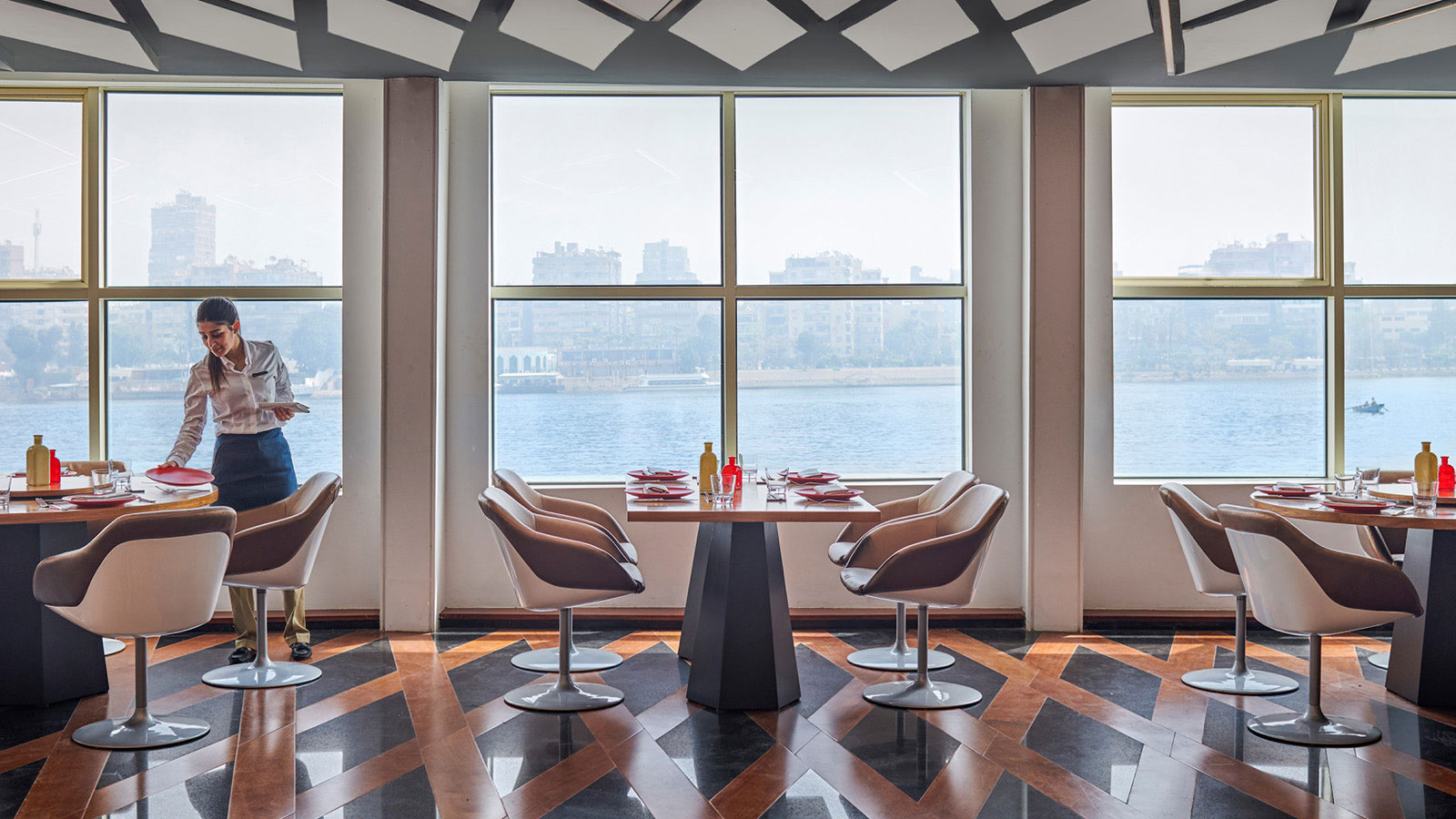 The rest of the boat's deck consist of a solid Teak wood boards with anti-slip rubber inlays for added water resistance and safety.
We all residents and visitors of Cairo to spend some time at the Four Seasons First Nile Boat, to enjoy a great view, a delicate dining experience, and a gorgeous Decorama interior and flooring extravaganza.
Natural Wood Parquet Flooring
Harness the beauty of natural wood beneath your feet with Decorama's world renowned quality parquet floors


If its wood, we've got you covered.
At decorama we are proud of our wide collection of furniture for every part of the home
Harness the beauty of natural wood beneath your feet with Decorama's world renowned quality parquet floors